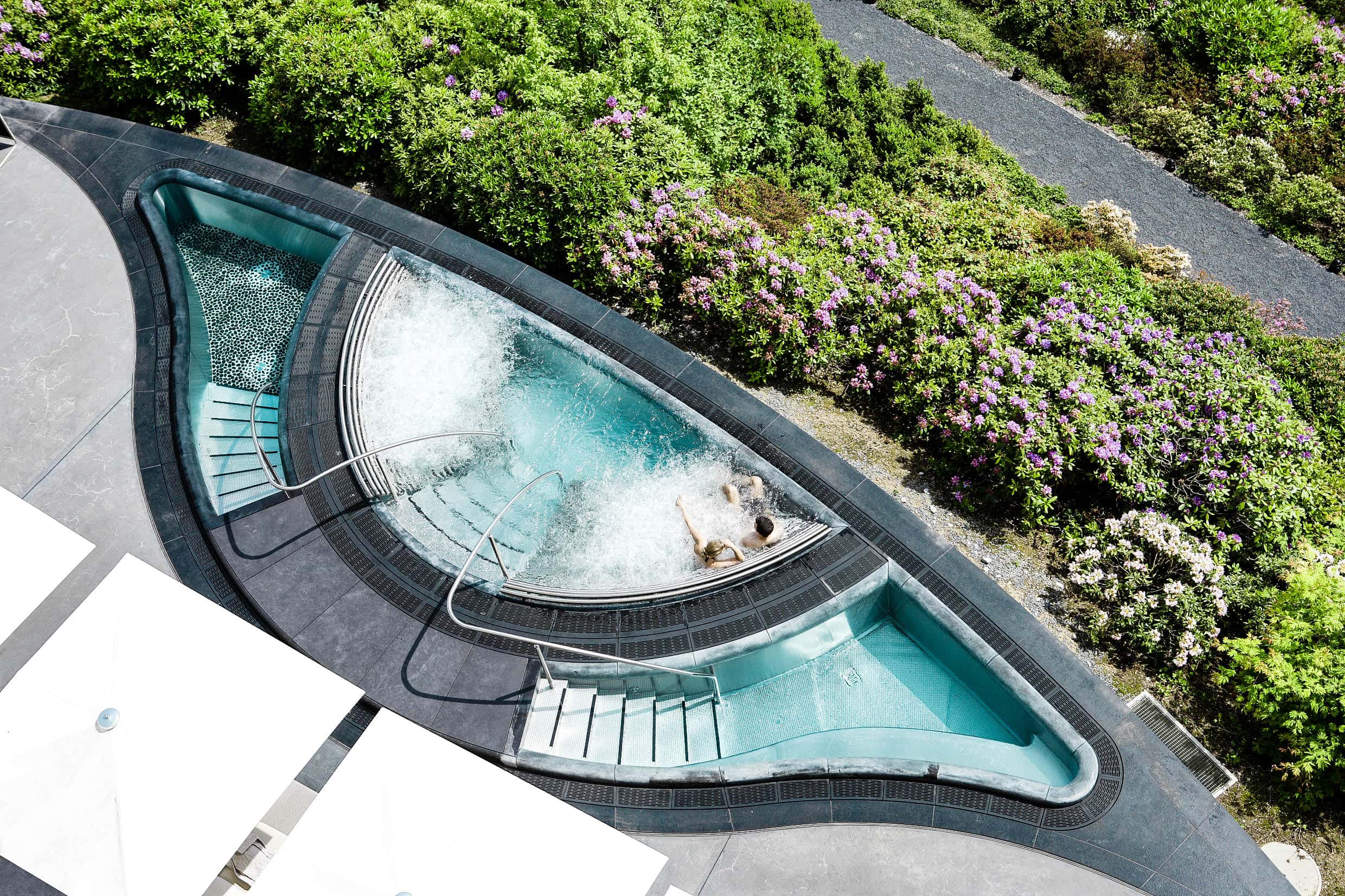 Premium Spa Facilities: Bespoke Whirlpool Spas, Saunas and Steam Rooms
Premium spa facilities, including bespoke steam rooms, saunas and whirlpool spa tubs, offer you or your customers a complete wellness journey with spaces to relax, switch off and detoxify.
Alongside a private swimming pool, our spa facilities can help you create a complete spa experience at home. In commercial establishments such as hotels, resorts, health clubs and spas, these facilities offer guests a new level of luxury, helping you enter the luxury market and impress high-end customers.
At PACE POOLS, we offer a full suite of spa solutions in addition to world-famous, stainless steel Berndorf swimming pools. We have our own in house spa solution division to deliver premium spa facilities to all settings in the UK, from private residences to large hotels or resorts.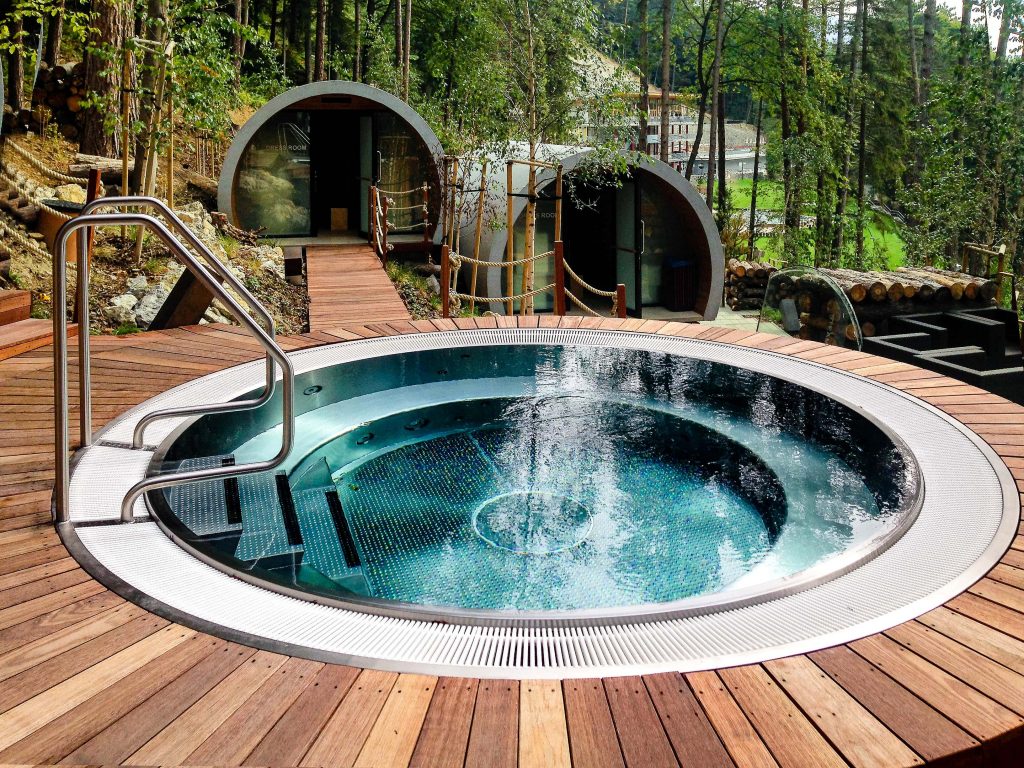 Bespoke and Hand Crafted Spa Solutions
The spa solutions we offer go far beyond average steam rooms, saunas or whirlpools.
Your property is unique and we believe your facilities should be too. Whether you're creating your own wellness retreat at home or enhancing your commercial establishment, we can design spa facilities around your property and your desires. The only limit to what we can design is your imagination.
We can use a wide range of the finest materials, including glass, approved timbers, stainless steel and mosaic tiles to name a few, to help you achieve a look that complements your existing architectural style and meets your wishes and requirements. Our facilities are also handcrafted to ensure outstanding detail, unparalleled quality and to make total customisation possible.
Advanced Technology and Enhanced Experiences
Using the latest spa technology and a combination of water, light and sound, we create a sensory experience that helps users achieve complete relaxation. Ambient lighting, soothing sounds and unique water features are examples of features you can use to enhance your spa.
Our bespoke steam rooms, saunas and whirlpool spa tubs offer users a wide range of health benefits as well as an indulgent relaxation experience. Spa suites are ideal for detoxifying, relieving tension and keeping stress levels to a minimum.
When you choose our spa solutions, you invest in your health and overall wellness, or that of your guests if you are a commercial establishment.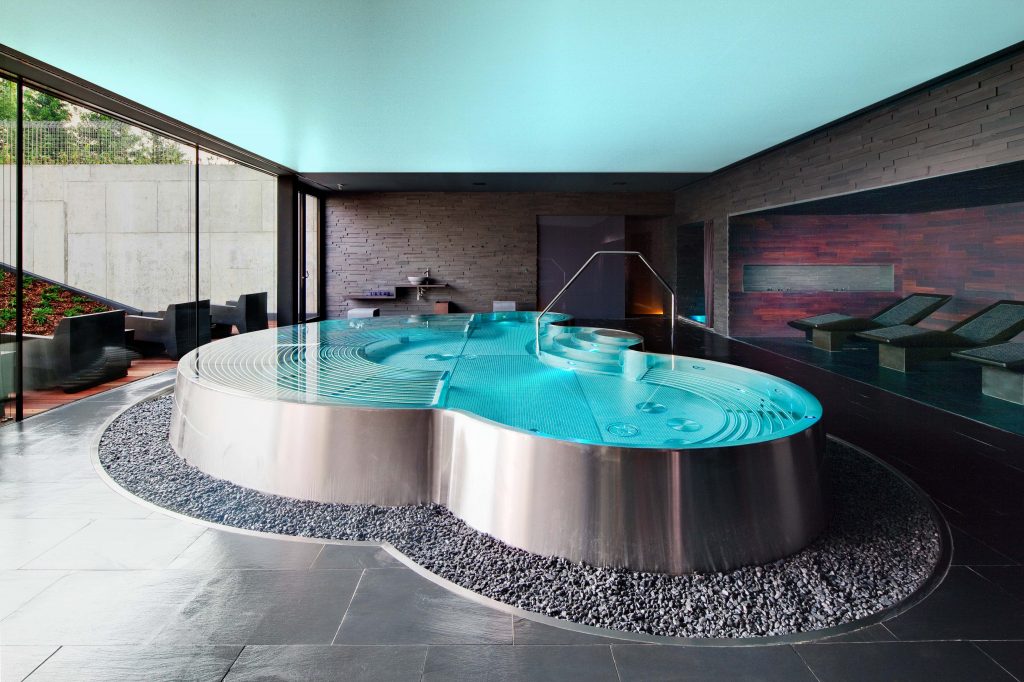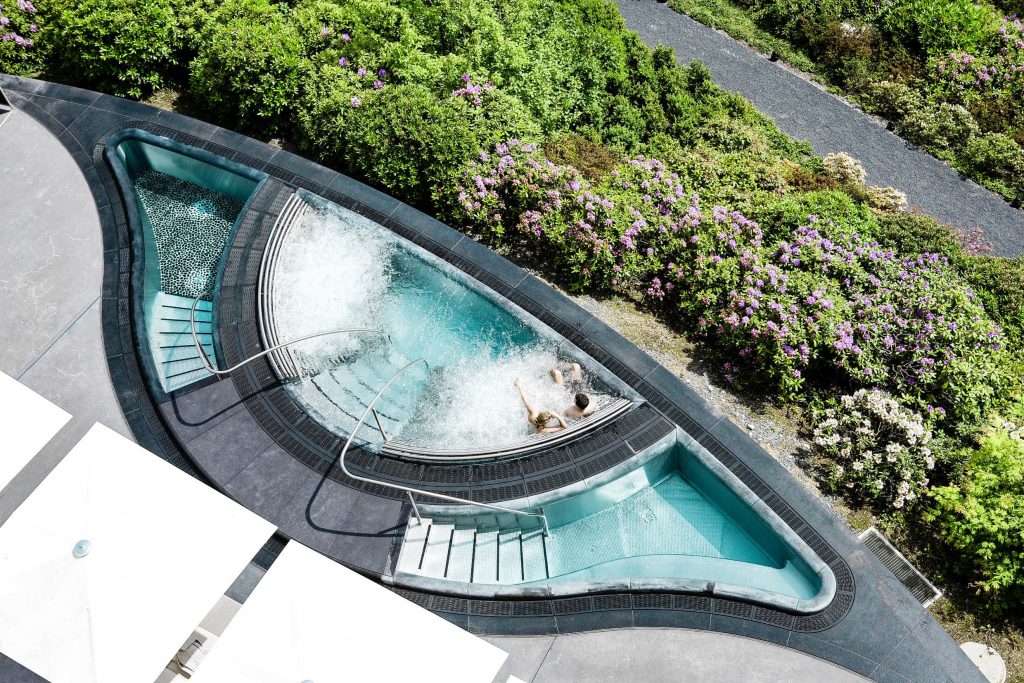 Complete Design-To-Build Support
Unlike other spa and pool providers, we see your project through from start to finish. Starting with the design of your spa facilities, we offer support at every stage to ensure you are completely happy, that your wishes and expectations are being met and you're being kept in the loop about your project's progress. We pride ourselves on customer service that is second to none, all the way through the design and manufacturing process right up to the final hand over.
Discuss Your Requirements with Our Spa Specialists
Book a consultation to discuss your requirements and design ideas with our spa specialists or download our brochure to view our swimming pools and spas and find inspiration