Get Inspired with Our Gallery of Stunning Stainless Steel Swimming Pools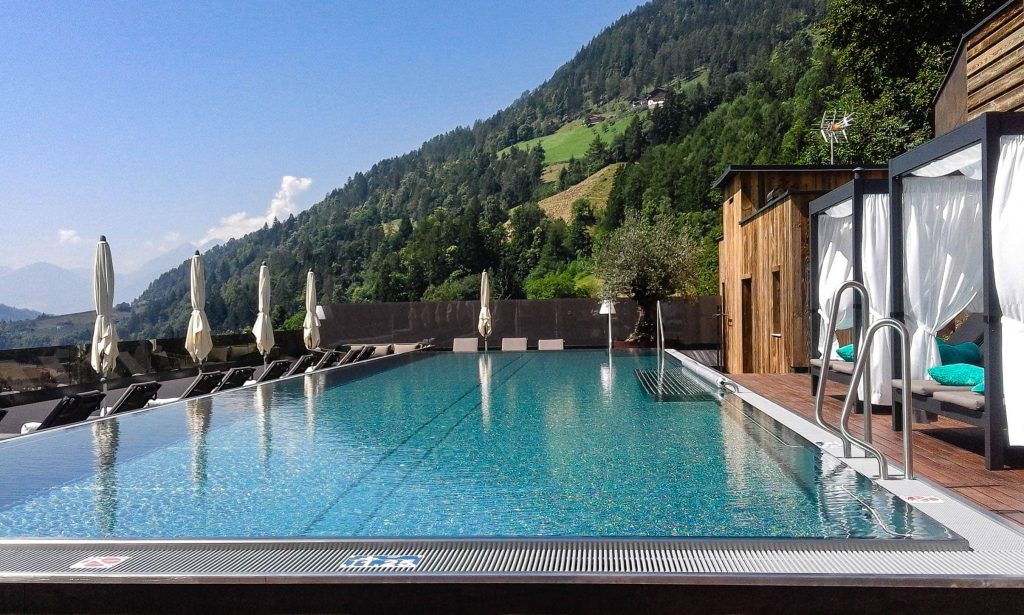 Our pool photos gallery is here to offer inspiration and design ideas while showcasing stainless steel pools of all sizes, in all settings — indoors, outdoors and even underground.
When you browse our gallery, you'll find photos of beautiful Berndorf pools in commercial settings including hotels and health clubs such as the award-winning Ragdale Hall spa as well as private homes.
Our gallery brings the advantages of stainless steel swimming pools to life, demonstrating the versatility of these pools, the unlimited potential for unique designs, and the luxury aesthetic that can be achieved with both contemporary and classic pools.
You'll see small swimming pools that are big on style, as well as larger commercial pools spanning hundreds or even thousands of meters squared with multiple sections and unique design features.
The photos we share here demonstrate that when you choose a stainless steel pool, any design offers elegance and opulence within a first-class wellness facility. Simple and classic stainless steel swimming pools stand apart from alternative types of pools with the unrivalled quality of Berndorf easily recognisable. Contemporary designs featuring clear, clean lines, sweeping curves and luxurious details showcase stainless steel's ability to turn dream pool designs into breathtaking realities. One thing all of our pools have in common — regardless of the size or design — is their timeless appearance and unparalleled quality.
Discover Berndorf Pools for Yourself with a Factory Visit
While our outdoor and indoor pool images give a visual insight into Berndorf pools and their design potential, we know you may want to experience the luxury of these pools first hand. After your initial consultation with our stainless steel swimming pool specialists, we offer a Berndorf factory visit in Vienna.
Whether you're an architect, pool consultant or the owner of a commercial establishment, if you're interested in a Berndorf pool but want to learn more before investing, we offer a factory visit and a short break in Vienna. You can choose a one or two-night trip, and your visit will include flights from London to Vienna, a hotel for the duration of your stay, a factory visit and a site visit to a local Berndorf pool.
You will also have the option of swimming in a local stainless steel Berndorf pool, embarking on a tour of Vienna, and an evening meal with our Austrian-based team.
For more pool inspiration or information about our pool construction and design services, get a PACE POOLS brochure and learn more about why we're the UK's exclusive provider of Berndorf pools. Alternatively, get in touch with our stainless steel pool specialists to book a consultation and discuss your requirements.