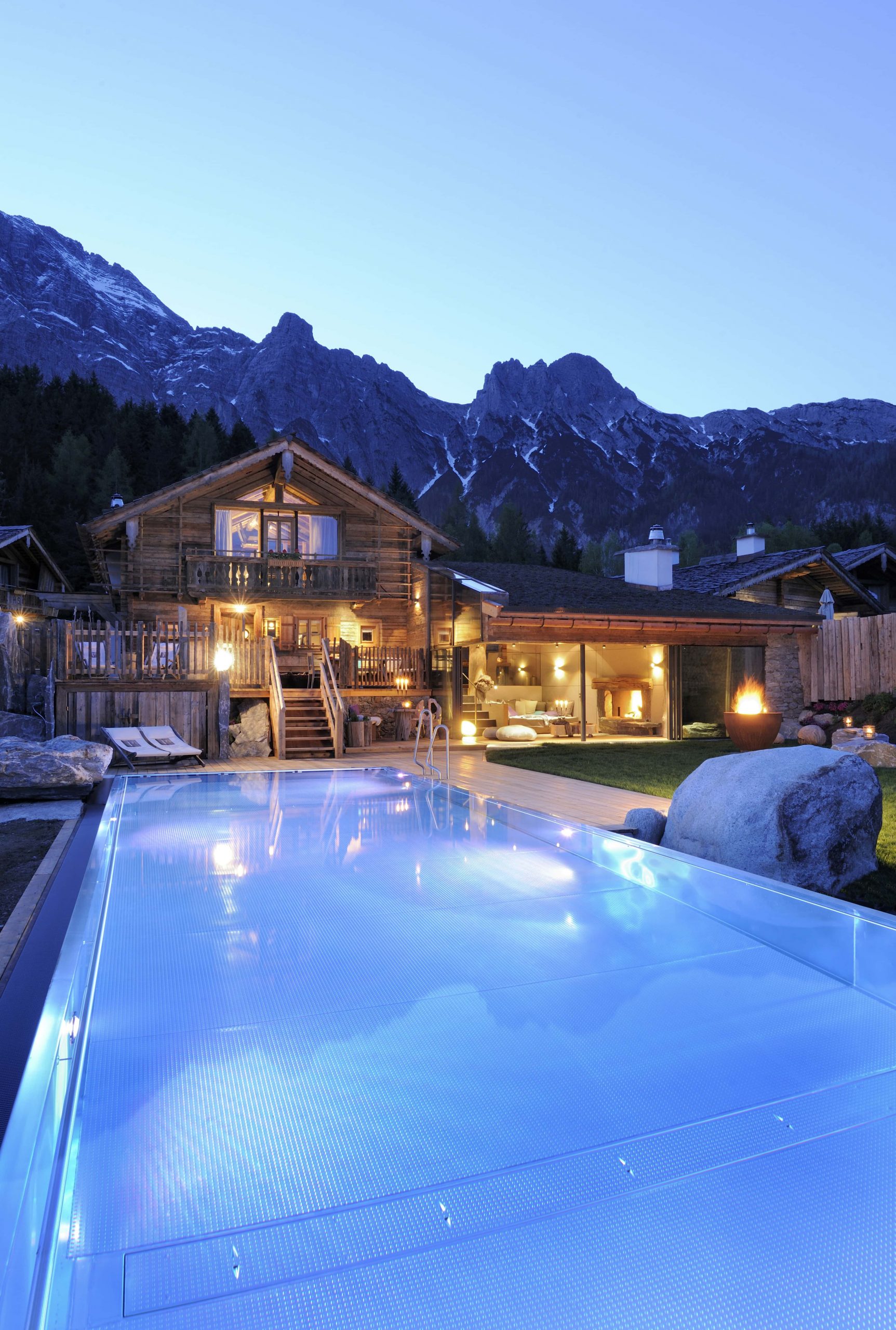 Luxury Private Swimming Pools: Indulge in a Wellness Retreat at Home
Achieve ultimate luxury at home with a private swimming pool perfectly suited to your needs, your property and your personality. When you choose a bespoke pool made with the finest materials, it becomes more than just a wellness facility for the whole family — it has the potential to improve your quality of life and enhance the design of your property.
At PACE Pools, we facilitate the design, build and installation of home swimming pools of the highest quality for residences all over the UK. As the UK's sole and exclusive supplier of Berndorf Pools — the world's most prestigious and sought after designer pools — we're dedicated to offering private pools of unrivalled quality.
We're here to help you create a private refuge that boasts beautiful architecture and complete practicality.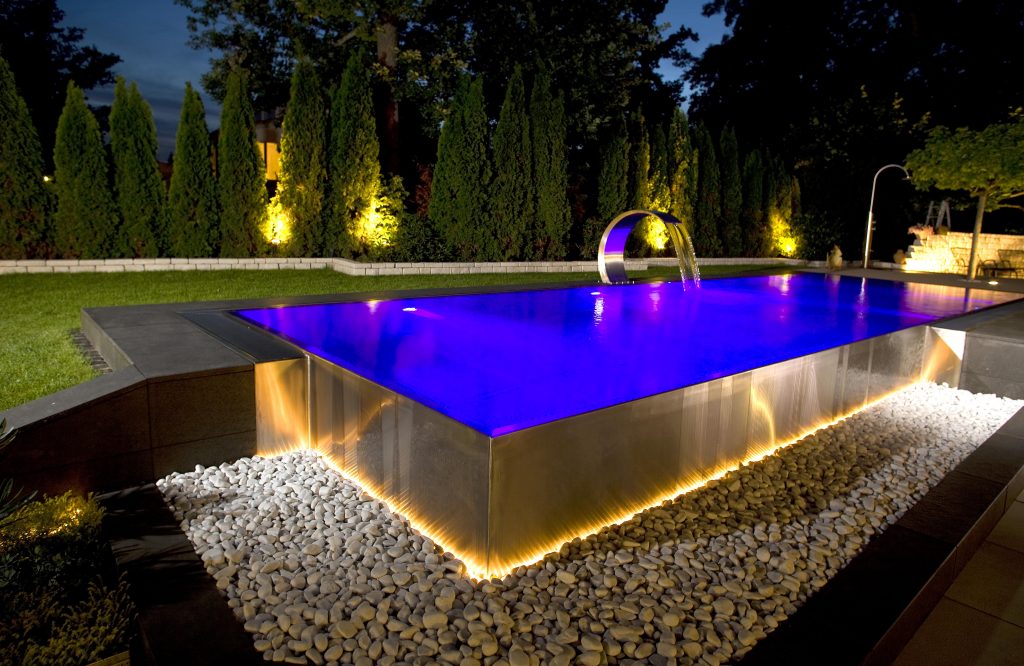 Why Choose a Berndorf Private Swimming Pool?
Berndorf has been the leading provider of luxury stainless steel swimming pools since the 1960s. Berndorf stainless steel pools are recognised around the world as the most stylish, sustainable and long-lasting on the market. There is no pool more opulent than a Berndorf pool, and no pool that will make for a more memorable wellness experience.
Design the Perfect Swimming Pool for Your Home
With stainless steel, almost every design is possible — its high material elasticity means your imagination can be brought to life in a custom made swimming pool that meets all of your requirements. Our stainless steel pool specialists can help you choose or design a pool that complements your existing infrastructure and the themes throughout your property. We make sure your pool harmonises with its surroundings, and yet is a masterpiece in its own right. Timeless, luxurious and completely practical.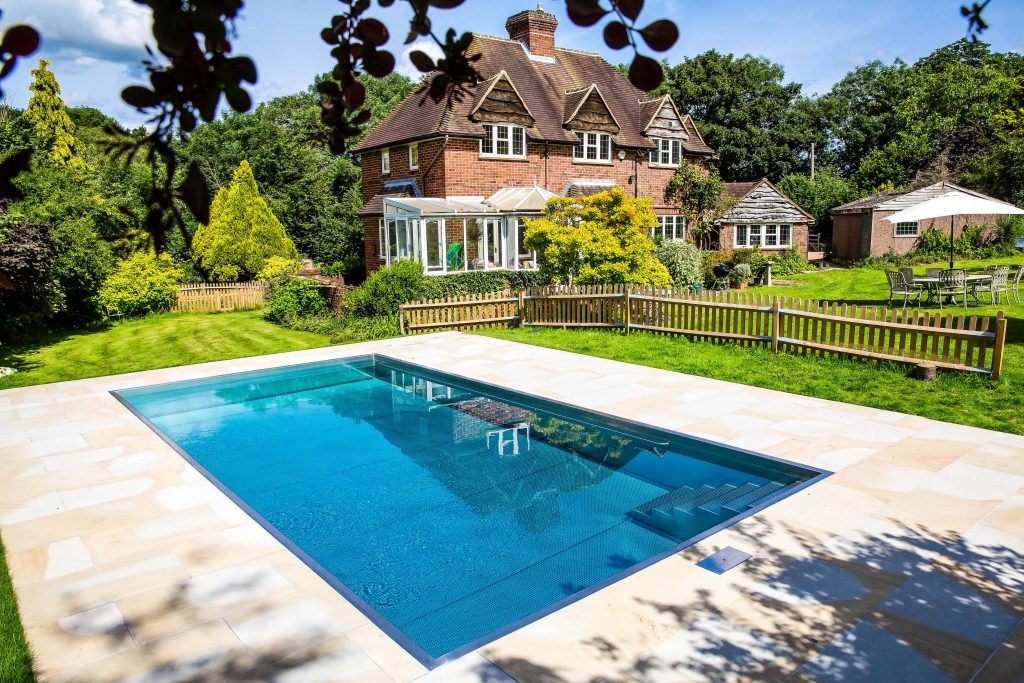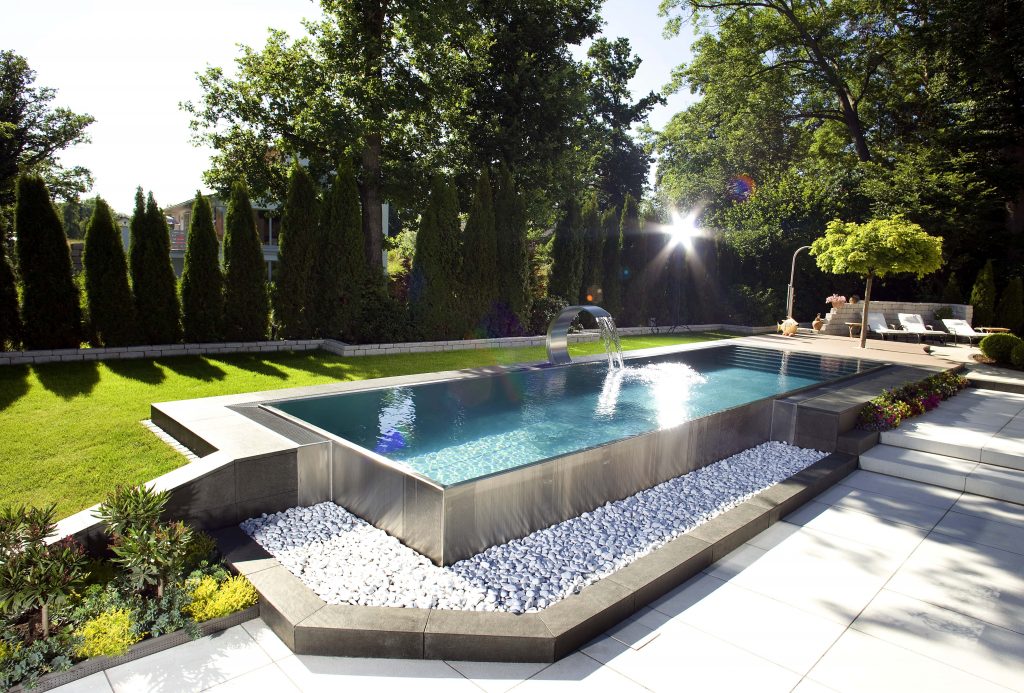 Invest in a Lifestyle with a Luxury Pool That Lasts
We know that quality goes beyond aesthetic design. A luxury pool is an investment that should make your life simpler, giving you more time to focus on the things that matter, such as your personal wellness. That's why we're proud to offer pools with the longest lifespan and lowest maintenance requirements. A Berndorf pool can last for decades — over 50 years in most cases — without losing any quality over time. They're guaranteed never to leak, they are easy to maintain and they offer the best hygiene conditions.
We have full confidence in the quality and longevity of our home swimming pools, and we want you to share our confidence, so we offer up to 25-year warranties on all of our stainless steel pools.
Complete Project Management: From Concept to Commissioning.
Unlike other pool manufacturers, we don't just handle one aspect of your project; we offer complete project management and technical support. If you decide to go ahead with us as your pool designers and builders, we'll take care of the entire project from start to finish, overseeing everything from the design phase to the final hand over. We make sure you're happy every step of the way and are delighted by the final product: your beautiful, exclusive private pool.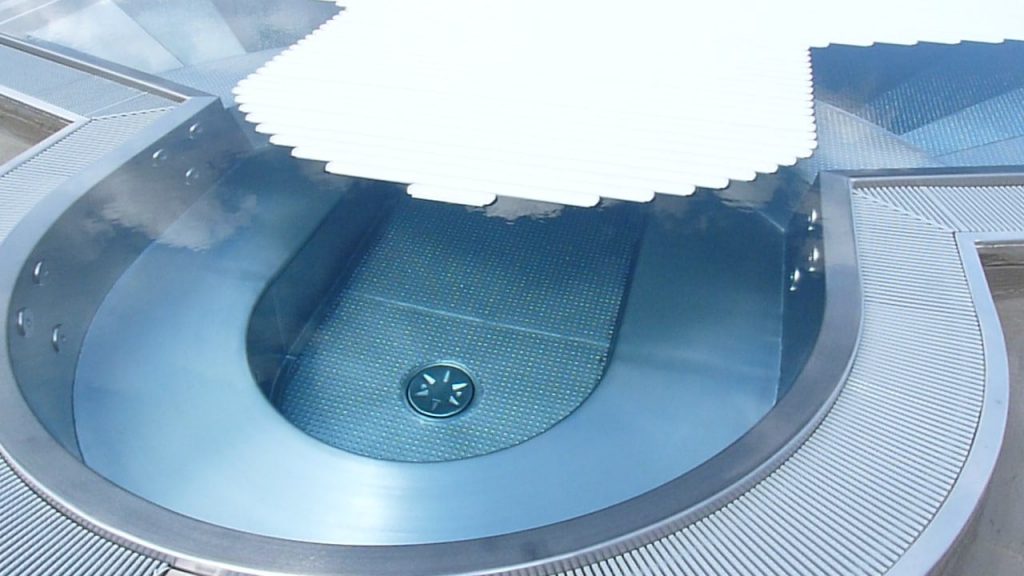 Are You Ready to Embrace Luxury with a Berndorf Pool?
Whenever you're ready to transform your home and create your own private wellness retreat with a Berndorf private swimming pool, we're here to help. You can book a consultation to discuss your requirements with our specialists, or download our brochure for inspiration.
Once you've finalised your plans and requirements and committed to a pool, we'll set everything in motion to ensure your project is completed as soon as possible. Stainless steel pools have a substantially shorter construction time than concrete and tiled pools, so your pool will be ready to enjoy in no time. While you wait for your new pool to be designed, built and installed, you can enjoy a thank you gift from us.
We offer a luxury weekend away for two at the award-winning destination spa, Ragdale Hall as a thank you to all of our customers to give them the experience of a Berndorf pool while they are waiting for their pool to be delivered. Ragdale Hall showcases the splendour of Bendorf pools, with their rooftop infinity pool designed and manufactured by Berndorf.